The passion in training and treating people pushed me to move from Italy to the UK. In Italy I developed experience working privately in my own clinic and for the
Italian
Olympic Rowing Team
, since 2013. I had also been a lecturer in Osteopathy as I published 2
scientific papers
in 2017 and 2018.
The new life in London inspired me a lot, giving me the opportunity to boost my knowledge every day. My daily goal is to help all sorts of patients, in need for help to relief pain, aches, postural discomforts and so on and so forth. I also provide On-Site DSE (Display Screen Equipment) workstation assessment, addressing employees' concerns about working at the desk, sitting for many hours in front of a screen.
In 2022 I was also electect as Councillor of the Institute of Osteopathy.
I am specialised in treating different conditions, with an integrated approach, consisting of Osteopathy, Dry Needling, Kinesio-Taping, Postural and Stretching exercises, advices about daily activity such as sitting, working, sleeping. I also strongly recommend further help, whenever my competences are not enough or adequate for my patient.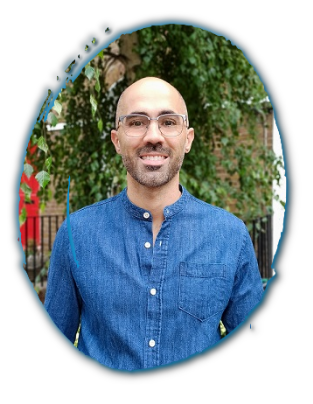 Qualifications
>
Osteopath
(Rome, ITA, 2013)
[

UK

:

General Osteopathic Council

(

GOsC

) reg n. 10125,
Institute of Osteopathy

(

iO

) memb. n. 108156]
[

ITA

: Registro degli Osteopati d'Italia (

ROI

) reg n. 2020]



> Sport and Exercise Therapist (BSc and MSc, Rome, ITA, 2004 and 2007)
> Dry needling therapist (UK, 2019)
> Kinesio-Taping therapist (ITA, 2012)
> DSE Workstation assessor
(UK: Chartered Institute of Ergonomics and Human Factors (CIEHF), reg. n. M97454ID)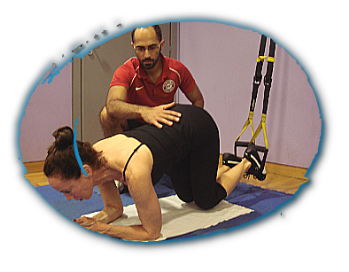 Experience (in brief)
2022 – now
:
Council Member, Institute of Osteopathy. UNITED KINGDOM
2018 – now
:
Manual therapist (private clinic) and workstation assessor (on-site visit). UNITED KINGDOM, London
2013 – 2018: Manual therapist (private clinic and Olympic Rowing Federation), researcher/lecturer, teacher (biomechanics and posture in personal training). ITALY
2003 – 2013: Gym floor Trainer, Posture and spinal conditions Instructor, Personal Trainer (Fitness First Ltd. and others). ITALY
Osteopathy & Rowing
---
2013 – 2018
Olympic

and

Senior

Training Camps

. 2013-2018, Sabaudia and Piedilico, ITA



Memorial Paolo D'Aloja, International Regatta. 2013, Piediluco, ITA


European Junior Championships. 2014, Hazewinkel, BEL

World U23 Championships. 2015, Plovdiv, BGR

World Junior Champioships. 2015, Rio De Janeiro, BRA

World Senior, U23 & Junior Championships. 2016, Rotterdam, NED

World U23 Championships. 2017, Plovdiv, BGR
---
PRO MONOPOLI ROWING TEAM (ITALY)
Weekly training sessions. 2014-2016, Monopoli, ITA
Institute of Osteopathy
'It is a great honour to have been elected to the iO council and I look forward to bringing some diversity and outside perspective to this proactive team. On the whole, I will use my experience to improve public awareness and professional recognition of Osteopathy amongst the public and medical community. Our united profession, more than ever, will increasingly be a great resource for many patients.'